At Current Energy, the electrical design process starts with a detailed client consultation. During our initial consultation, we will discuss your specific electrical needs, evaluate the site, provide an estimated quote and timeline, and discuss the state and federal incentives available to help you offset the cost.
Electrical Design Consultation Services
Current Energy provides complete renewable energy system design and consultation services for residential and commercial clients in Western Massachusetts and beyond. We offer consultation services for electrical and mechanical plans for solar, batteries, EVs, utility service and main panel design. We also offer consultations for electrical and structural engineering for solar, battery and utility service, as well as utility infrastructure planning with your local electric company to ensure that the size and number of transformers on the property are adequate.
We work with individual homeowners, housing developers, architects, businesses, general contractors and home energy raters throughout Western Massachusetts. We can plan utilities for new developments, and we can plan residential systems for homeowners. We offer design services for architects' plansets, and we can also provide electrical and structural engineering services and interconnection documents with the utilities.
For new construction projects, we highly recommend that design professionals contact us prior to the bid process.

We are a fully licensed Electrical and Solar Contractor in Massachusetts, New Hampshire and Vermont.
Pre-Bid Electrical Design Packages
Current Energy offers pre-bid electrical design packages for construction professionals. We provide detailed electrical and mechanical plansets for pre-bid solar, energy storage and EV charging design packages. The plansets include specifications about the electrical service and main service panel to ensure that the future built accommodates these products.
For our pre-bid clients, we can provide either specific or general designs. If you or your client would like to use specific products, we can plan our design around them.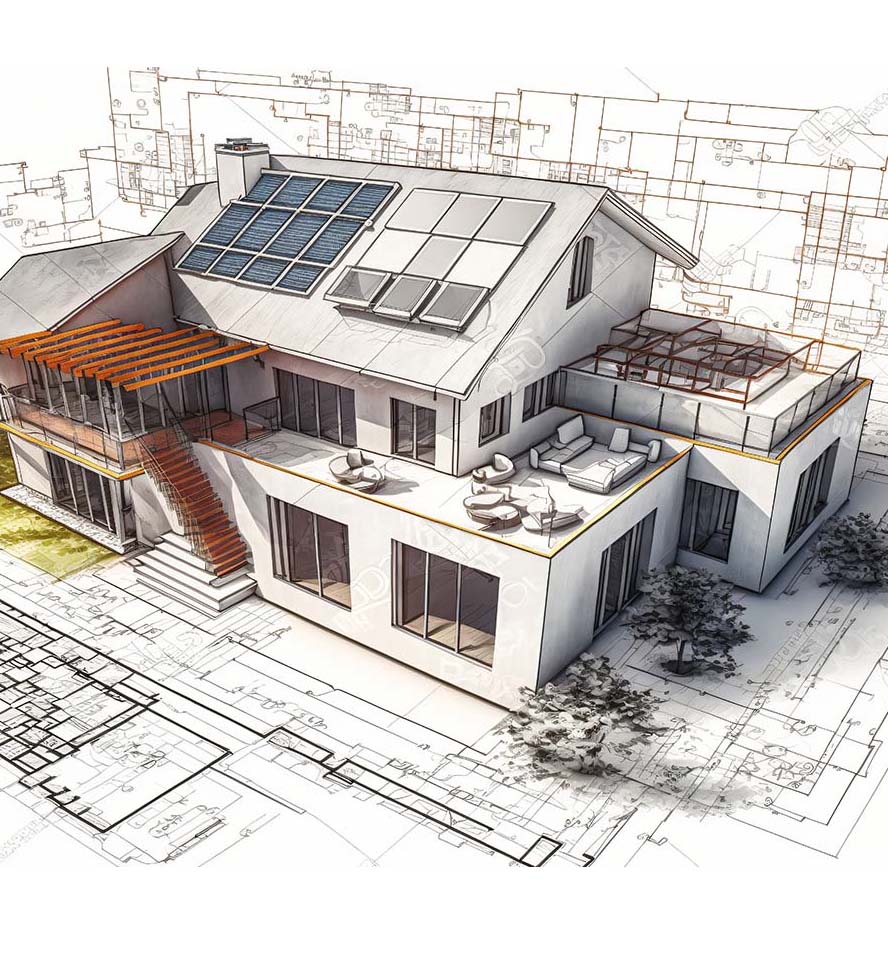 By thoughtfully designing the electrical system prior to construction, we can help mitigate wasteful expenses in the future. In our experience, many brand new electrical services need to be modified to incorporate solar, battery storage and EV chargers. Integrating these systems into the electrical service requires thoughtful design considerations from the very beginning. Designs must also consider the electrical and building codes, which have ever-evolving requirements. Retrofitting electrical services to account for new renewable energy sources can be costly. Instead, Current Energy designs electrical packages with the future in mind, incorporating these elements into the design from the very beginning.
Building plans often change during the design process. Therefore, we can provide iterative design services.
Before the design process gets started, we recommend scheduling a preliminary meeting to establish the project goals. During that initial meeting, we will provide pre-bid drawings. If modifications are necessary post-bid, we will provide a revised set. We can also provide a final drawing set for the permit package depending on the particular project.
We also recommend that the developer have preliminary meetings with all relevant parties, including the home energy rater and the renewable energy system designer. This is the best way to ensure that the project meets code requirements and that the design fits the needs of the building and the occupant.
Put us to work on your project
Current Energy is available to provide electrical system design services to homeowners, architects and developers. Contact us today to schedule your initial consultation so we can discuss your unique needs.