Sustainable Energy Solutions from Current Energy
Explore a range of advanced solar and electrical services in Hadley, MA, meticulously designed to cater to your distinct energy requirements. At Current Energy, we are committed to delivering practical solutions for homeowners, businesses, and farms in Hadley, Western Massachusetts, and beyond. Our objective is to facilitate your transition to sustainable energy sources, minimize your carbon footprint, and contribute to a cleaner and more eco-friendly future.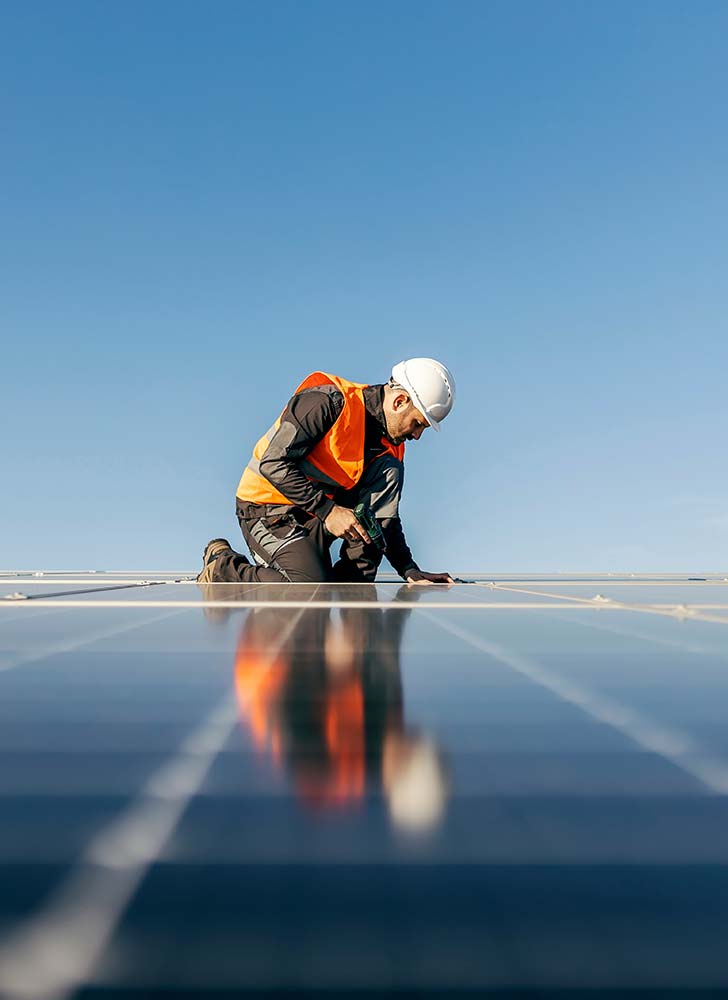 Solar Panel Installation in Hadley, MA
At Current Energy, we specialize in crafting customized smart energy solutions tailored to meet our clients' unique needs. Our team of solar and electrical professionals collaborates to provide comprehensive energy solutions. While top-quality solar panel installation remains crucial, the task has evolved to encompass a broader range of electrical considerations.
Today, homeowners and businesses are expanding their energy systems to include components like heat pumps, EV chargers, and battery storage alongside solar panels. Solar installation is now part of a larger energy framework. It's essential to enlist experienced electrical professionals who understand the entire energy ecosystem, from utility transmission to consumption.
For Solar Panel Installation in Hadley, MA, trust Current Energy to harness the sun's potential for clean and renewable electricity. Our team works closely with you to design and implement a solar panel system that maximizes energy production while minimizing environmental impact. We ensure a seamless installation process adhering to industry standards, making your transition to cleaner energy efficient and smooth.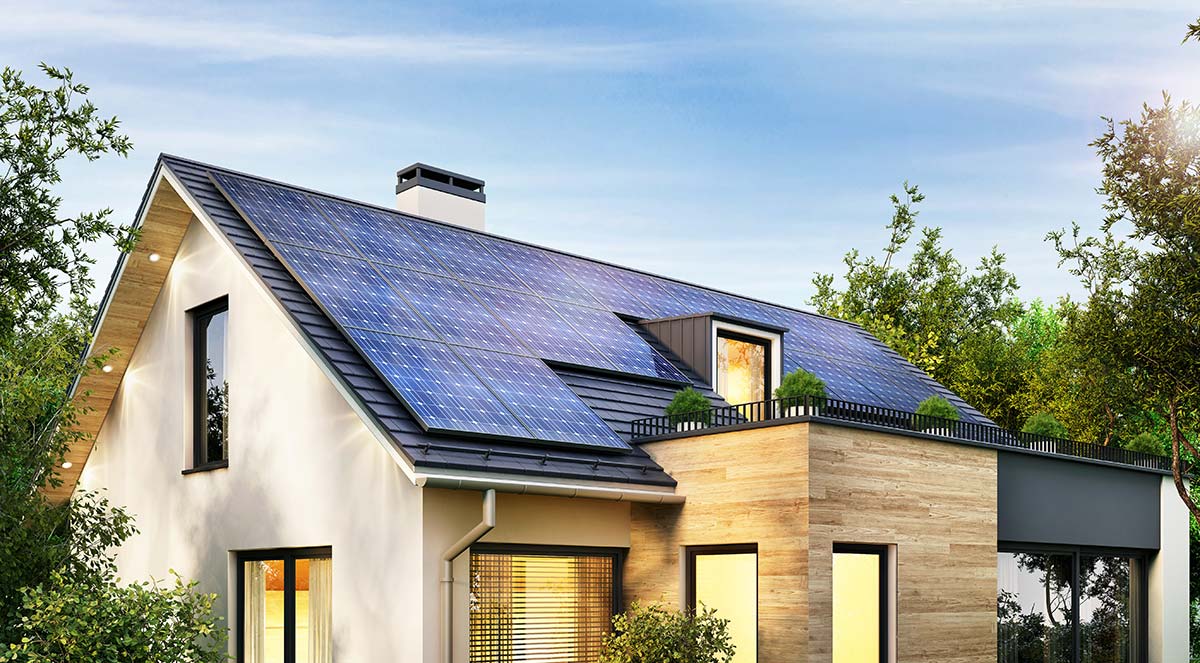 Your Hadley Solar Panel Installation Partner
Discover the power of solar with our specialized solar panel installation services in Hadley, MA. At Current Energy, we focus exclusively on solar solutions, and we're your local choice for harnessing clean, renewable energy. If you're a Hadley homeowner or business owner looking to make the switch to solar, our dedicated team is here to guide you every step of the way.
Solar Panel Installation in Hadley
Current Energy is at the forefront of solar panel installation in Western Massachusetts. We're not just solar professionals; we're solar enthusiasts passionate about transforming your energy future. Solar installation has evolved, and it's essential to work with experts who specialize in this field. When you choose us for your Hadley solar project, you're selecting a team that understands solar inside and out.
Our Western Massachusetts-based installation team consists of highly skilled professionals, including a master electrician, journeyman electrician, NABCEP-accredited installation expert, and construction supervisor CSL. We hold licenses for solar installation in Massachusetts, New Hampshire, and Vermont, ensuring that your solar panel installation is carried out by certified professionals.
Make the smart choice for your Hadley solar panel installation—choose Current Energy to bring clean, efficient, and sustainable solar power to your home or business.
Discover a smarter way to boost your energy independence and reduce your reliance on the grid with our advanced energy storage systems in Hadley, MA. These innovative systems allow you to capture any extra energy your solar panels generate and use it when it's most convenient for you. Our team is here to guide you in selecting the right energy storage solution, ensuring a steady and sustainable energy supply, even during peak demand hours.
Energy storage systems take the benefits of solar panels a step further by providing additional cost savings and greater self-sufficiency from the electrical grid. Without an energy storage system, any surplus solar energy is usually sent back to the grid in exchange for energy bill credits. However, by effectively harnessing and storing the energy produced by your solar panels, you can unlock even more possibilities.
An energy storage battery works by storing the solar energy collected during the day. This stored energy can then be used to power your building at night, on cloudy days, and during periods when electricity rates are higher. This setup ensures a continuous power supply, even in the event of grid outages, enhancing your energy reliability and giving you more peace of mind.
Setting up an EV charging station on your property brings the convenience of charging your electric vehicle right at home or work, saving you the hassle of using public charging spots. At Current Energy, we're all about making things easy. We offer seamless EV charging station installation services that can be smoothly combined with your solar setup. This means you can juice up your electric vehicle using solar power whenever it suits you, day or night.
And guess what? When you pair up EV charging with solar installation, you're in for some extra perks. You can charge your electric vehicle without any extra charges, except for the initial installation cost. Charging your vehicle using solar-generated power practically wipes out the need for ongoing charging expenses. Plus, if you decide to add battery storage to your solar setup, you'll be able to use solar energy to charge your vehicle even when the sun goes down or the sky gets cloudy.
But hold on, even if you haven't hopped on the electric vehicle bandwagon yet, it's still a smart move to plan for EV charging when designing your solar system. Think of it as a future-proofing strategy. By including EV charging in your solar plans, you'll be all set for a greener and more cost-effective ride whenever you're ready to make the switch to electric wheels.
Our Level 2 EV chargers, including single and 3-phase options, offer efficient and convenient charging solutions for a greener Western MA.
Load Management in Hadley, MA
Advanced Load Management for Energy Optimization
Unlock the potential of advanced load management, providing real-time insights into your power usage. This cutting-edge technology empowers you to identify energy-draining loads within your building that can be eliminated when not in use. Additionally, it equips you with the ability to reduce consumption during peak usage periods, resulting in significant reductions in your utility expenses.
Effectively managing your energy load is crucial for optimizing the efficiency of your solar panel system while minimizing overall energy consumption. At Current Energy, we specialize in the installation of state-of-the-art load management systems that are at the forefront of innovation.
By proactively managing your energy consumption, you can uncover cost-effective solutions, achieve heightened energy efficiency, and contribute to a more sustainable future in Hadley, MA, and beyond. Feel free to reach out to us today to explore how our advanced solutions can translate into substantial savings on your utility bills.
Solar Service and Maintenance
At Current Energy, we are dedicated to ensuring that your solar system in Hadley, MA, operates at its peak performance. We understand the importance of maintaining your investment in clean energy, and that's why we offer comprehensive service and maintenance packages tailored to meet your specific needs.
As your trusted solar service provider, we have partnered with Omnidian, a renowned leader in solar system performance assurance. This partnership allows us to offer you the highest level of confidence in the functionality and longevity of your solar setup. Omnidian is known for its commitment to protecting and accelerating investments in clean energy, making them an ideal partner for Current Energy.
Our routine maintenance services are designed to guarantee optimal energy production, ensuring that your solar system continues to generate electricity efficiently. This not only provides you with peace of mind but also contributes to consistent energy efficiency throughout Western Massachusetts.
With Current Energy and Omnidian, you can rest assured that your solar investment is in capable hands. Our combined expertise and commitment to excellence ensure that your solar system operates reliably, maximizing its lifespan and energy production. Experience the benefits of a well-maintained solar system and join us in contributing to a more sustainable future in Hadley, MA, and beyond.
We offer convenient service hours for inconvenient problems
Take Control of Your Energy Future
Get a Free Solar Assessment – Take the first step towards clean energy solutions by scheduling a free solar assessment for your Hadley property today.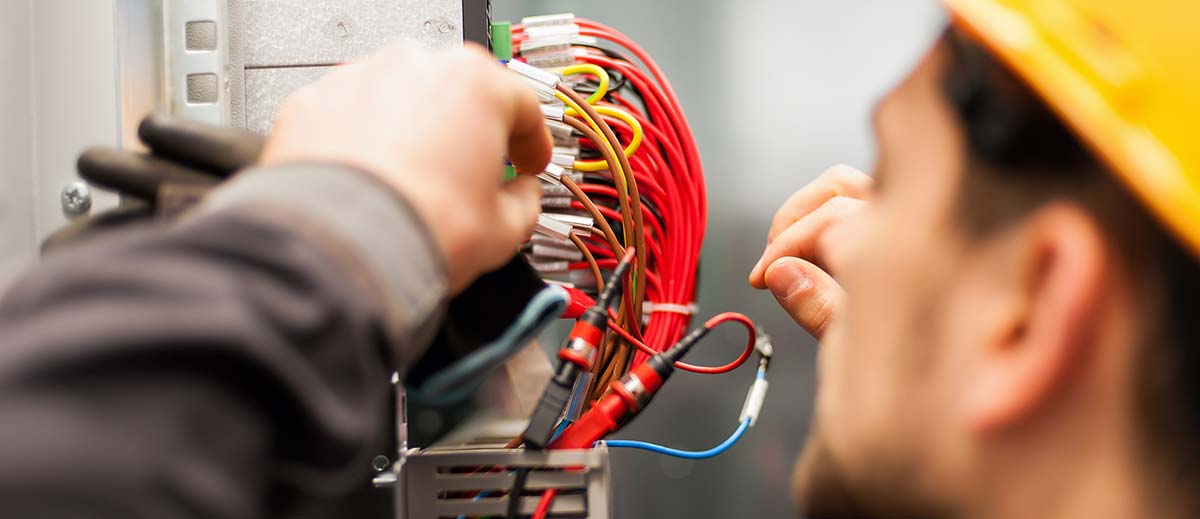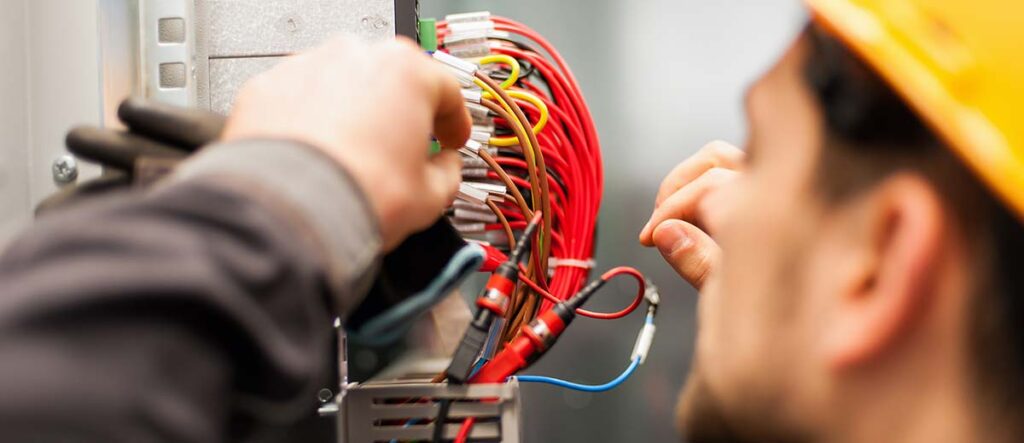 Hadley Electrical Services
When it comes to dependable electrical services in Hadley, MA, look no further than our team of experienced local electricians. Our dedicated professionals are rooted in Western Massachusetts and are ready to address a wide range of general electrical needs with precision and expertise.
From essential panel upgrades to meticulous wiring, advanced lighting installations, and thorough troubleshooting, our skilled electricians have you covered. We understand that a reliable electrical system is crucial for the safety and functionality of your home or business in Western MA.
Our commitment to excellence means that we go the extra mile to ensure that your electrical system operates seamlessly and efficiently. We take pride in our work, and our extensive experience in Western Massachusetts means that we are well-versed in the unique electrical requirements of the area.
When you choose our services, you're not just getting electrical solutions; you're gaining peace of mind. We prioritize safety, functionality, and customer satisfaction, making us the go-to choice for all your electrical needs in Hadley, MA, and throughout Western Massachusetts. Trust our local expertise to keep your electrical systems running smoothly, providing you with the reliability you deserve.
Count on us for quality, safety, and functionality – the cornerstones of our electrical services in Hadley, MA. Your satisfaction and the safety of your property are our top priorities.
Take Control of Your Energy Future
Future-protect yourself with sustainable energy solutions in Hadley, MA, and beyond. Explore our comprehensive services to create a greener and more efficient energy system for your home, business, or farm. If you're in Western Massachusetts or anywhere in the Pioneer Valley, Current Energy is here to support your transition to a brighter and eco-friendly tomorrow.
We offer convenient service hours for inconvenient problems
Schedule Your Electrical Service Today!
Don't wait for electrical issues to escalate. Book our expert electrical services now for a safe and efficient solution.
Renewable Energy Solutions in Hadley, MA
At Current Energy, we are dedicated to serving a diverse clientele in Hadley, MA, each with unique energy needs and aspirations for a greener future. Our commitment to delivering exceptional electrical services and innovative energy solutions forms the cornerstone of our mission.
Embracing solar energy isn't just an environmentally conscious decision – it's a wise investment that benefits homeowners, businesses, and farms. By harnessing the abundant power of the sun, our clients can substantially reduce their carbon footprint, gain control over their energy consumption, and achieve substantial savings on electricity costs. Whether you're a homeowner striving for energy independence, a business owner aiming to enhance efficiency and sustainability, or a farmer pursuing greater productivity, our services are tailored to meet your unique objectives.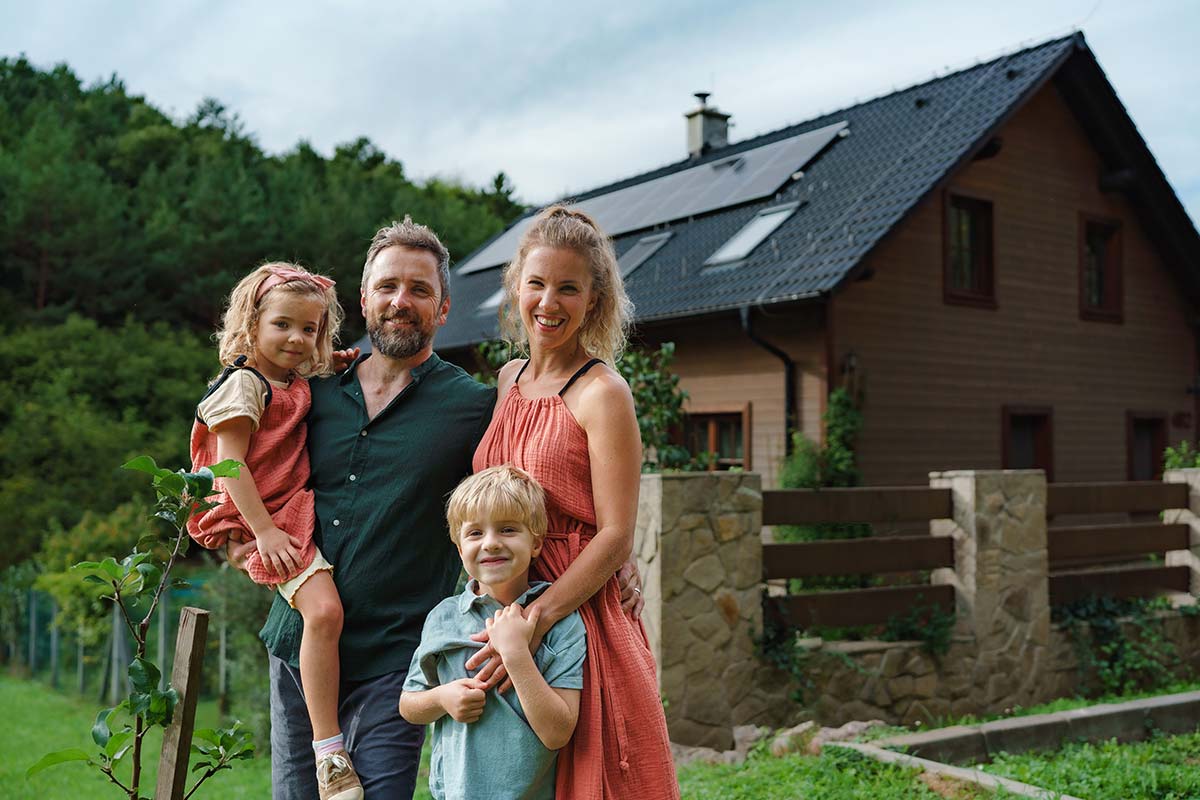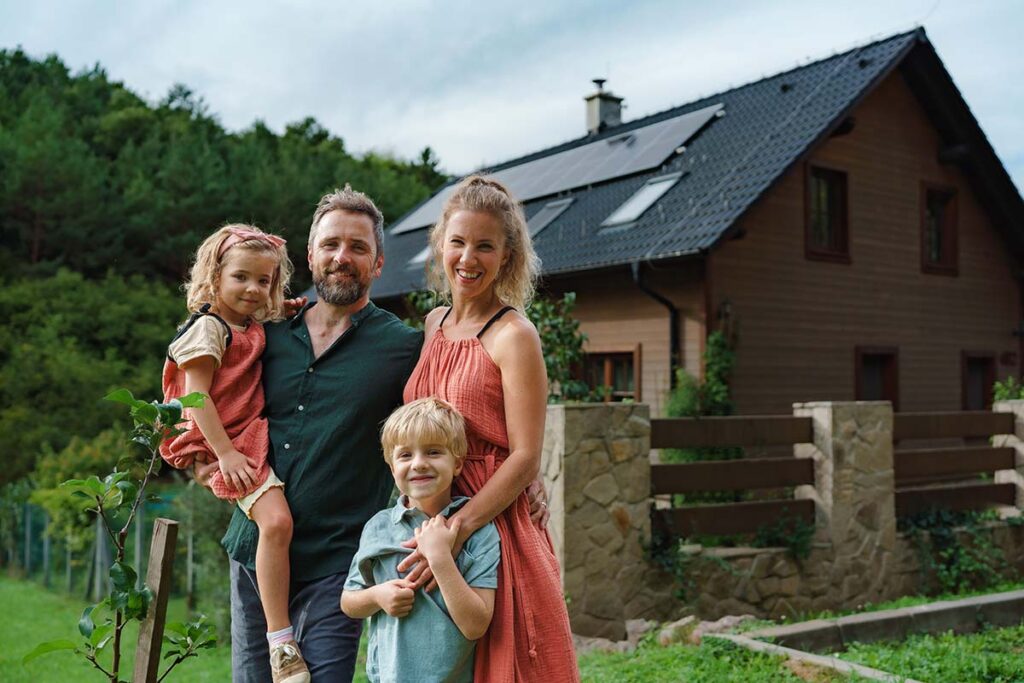 Residential Solar Installation
As a homeowner in Hadley, MA, you understand that your residence is more than just a building – it's a sanctuary. Our commitment extends to helping you establish an energy-efficient and environmentally friendly living space. Our residential solar services include solar panel installation and energy storage systems, enabling you to generate clean energy and reduce your reliance on the grid. Whether you're exploring solar panels or energy storage solutions, our expert team is here to guide you on your energy journey, ensuring your home is equipped for the demands of modern life in Hadley and beyond.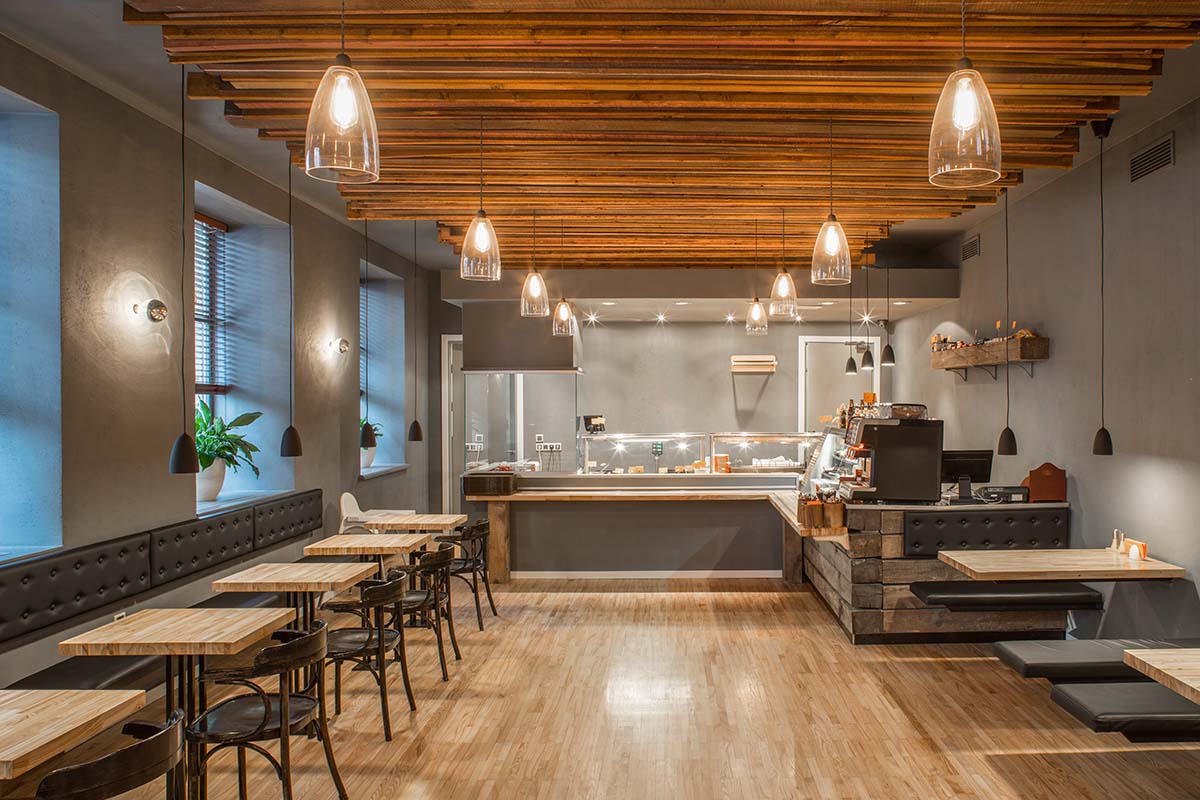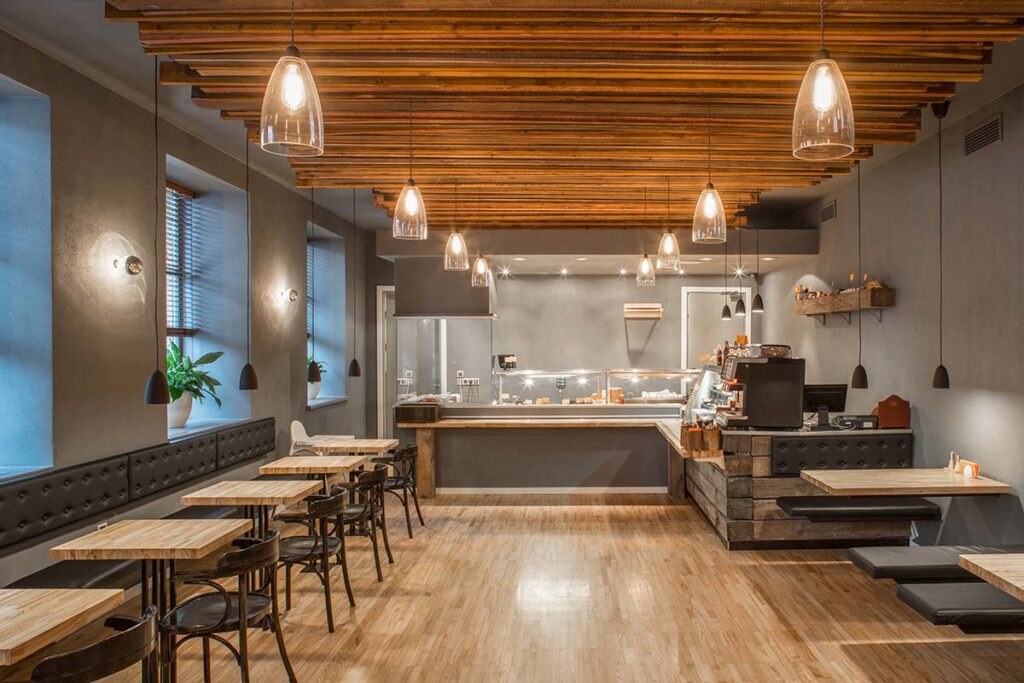 Commercial Solar in Western MA
Businesses in Hadley, MA, look to us as partners in enhancing efficiency and sustainability. Our commercial solar services cover a wide spectrum, including solar panel installation and EV charging stations. By integrating renewable energy sources and cutting-edge technologies, we empower businesses to flourish while reducing their carbon footprint. Whether you manage a small enterprise or oversee a sprawling commercial property, our expertise and experience allow us to tailor services to your specific needs.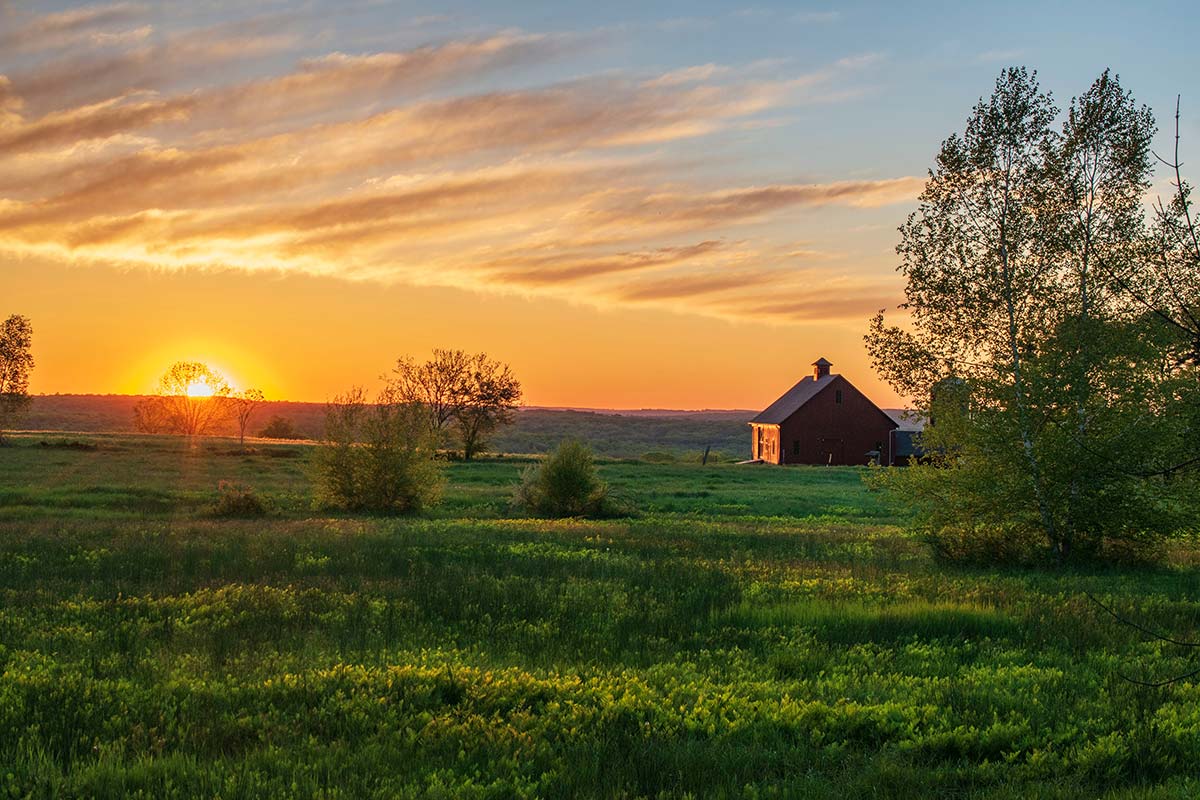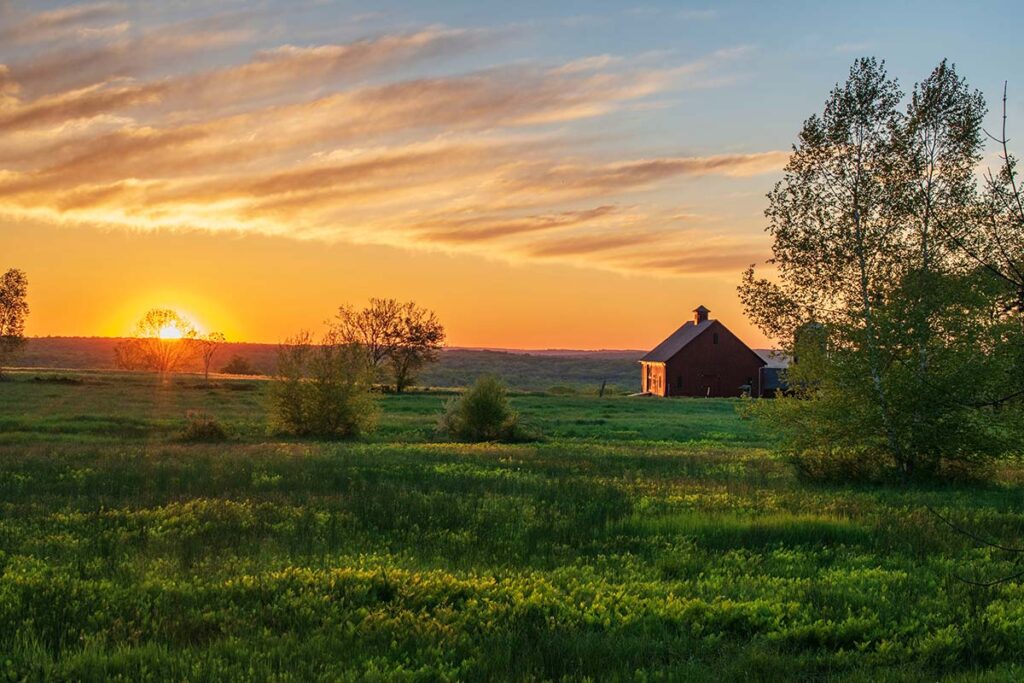 Green Energy Solutions, Including Solar Panel Installations for Farms
Our range of specialized solar services for farms encompasses solar panel installation and energy storage systems. By offering these solutions, we enable farmers to elevate productivity while minimizing their ecological footprint. Our unwavering dedication lies in supporting the farming community in Hadley, Western Massachusetts, and beyond, assisting them in embracing sustainable energy solutions that pave the way for lasting success.
We offer convenient service hours for inconvenient problems
Taking the First Step Towards Sustainability
Are you ready to embrace clean energy solutions and make a positive impact on the environment?
Hadley, Massachusetts: Where History and Natural Beauty Converge
Nestled in the scenic Pioneer Valley of Western Massachusetts, Hadley is a town that effortlessly combines historical charm with breathtaking natural landscapes.
Colonial Heritage: Founded in 1659, Hadley boasts a rich colonial history. The town is home to historic sites like the Porter-Phelps-Huntington Museum, a beautifully preserved 18th-century house that offers a glimpse into early New England life.
Farming Legacy: Known as the "Asparagus Capital of the World," Hadley has a strong agricultural tradition. Visitors can explore local farms, pick their own produce, and savor fresh, farm-to-table cuisine at charming eateries.
Connecticut River: The Connecticut River runs along the town's eastern border, providing ample opportunities for outdoor recreation. Kayaking, fishing, and picnicking by the riverbanks are popular pastimes.
Mount Holyoke Range: Hadley is also flanked by the Mount Holyoke Range, offering hiking and nature enthusiasts an array of trails and scenic overlooks. The Skinner State Park, perched atop Mount Holyoke, rewards hikers with panoramic views of the valley below.
Hadley Farm Museum: This living history museum showcases the town's agricultural heritage. Visitors can explore antique farming equipment, interact with farm animals, and learn about Hadley's farming traditions.
Quaint Village Center: Hadley's village center exudes small-town charm with its historic buildings, local shops, and inviting cafes. It's an ideal place to stroll, shop, and immerse yourself in the town's friendly atmosphere.
Annual Events: Hadley hosts a variety of annual events, including the Hadley Farm Museum Day, featuring tractor rides and demonstrations, and the Hadley Asparagus Festival, a celebration of the town's favorite crop.
Natural Wonders: The town's natural beauty shines through in spots like the Hadley Wetlands, where birdwatchers and nature lovers can observe local wildlife and diverse bird species.
Hadley's unique blend of history, agriculture, and outdoor recreation makes it a delightful destination for visitors of all interests. Whether you're exploring its colonial past, enjoying farm-fresh delights, or taking in the picturesque landscapes, Hadley welcomes you to experience the best of Western Massachusetts.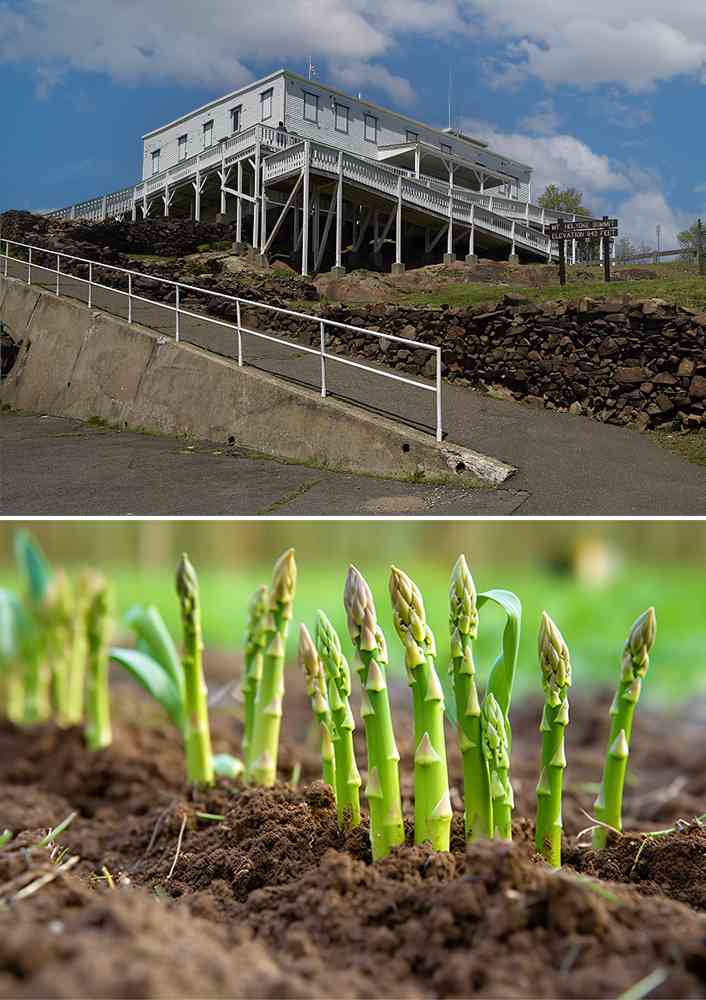 The Summit House at Skinner State Park and fresh asparagus in a field.
Take Control of Your Energy Future
Join the clean energy revolution and take control of your energy future with Current Energy's expert services. Contact us today and let us help you design and install a renewable energy system that meets your specific needs and provides maximum savings and efficiency.